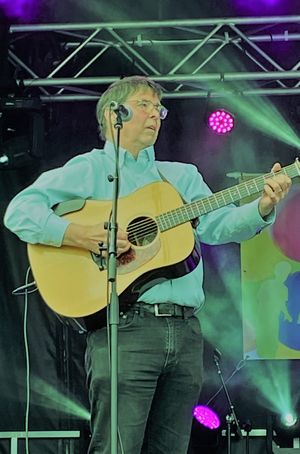 Dave and David Francey:
together again
One of the key relationships in Dave's musical life is his friendship and  collaboration with celebrated singer-songwriter David Francey.
Dave was an early champion of David's music, the two Davids toured together in the early 2000s and Dave co-produced two of David's Juno-winning albums.
Now the pair are reuniting for three tracks on David's upcoming album, including a beautiful new song called The Breath Between. Dave will also join David for two live performances in Ontario over the next couple of months, including a show at the Royal Canadian Legion in Huntsville on June 22 and a headlining gig at the Upper Canada Folkfest in Prescott on Aug. 27.
Dave and David have made some beautiful music over the years. Here's to more of the same!