White River Bluegrass Band
Dave joined brothers Wolf Poll and Bobby Cussen along with Bill Bland on fiddle and Diane Rennie on bass in the White River Bluegrass Band in 1979. That lineup released one album, the eponymous White River Bluegrass Band, in 1979. 
A later version of the group, including Keith Snider on fiddle,   undertook a successful tour of Europe in summer 1981. They visited the Netherlands, Germany, where they appeared on national TV, and Hungary, at that point behind the Iron Curtain. 
Here is a photograph from that European tour, along with a link to a Hungarian TV program they appeared on. Note the impossibly rapid picking by 27-year-old fingers.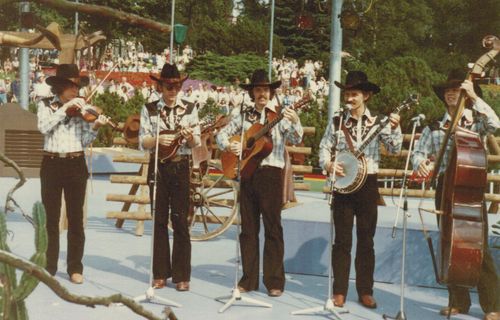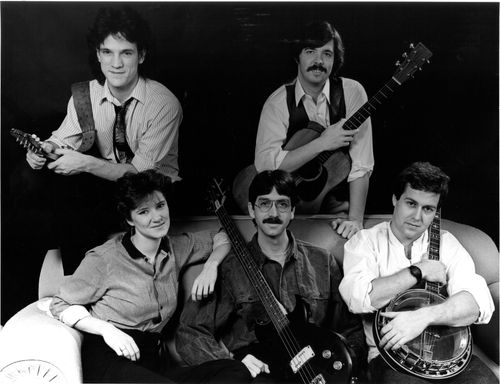 Soupe du Jour
Dave left White River Bluegrass to become part of the beloved Montreal folk-swing band Soupe du Jour in 1983. At that point, the band consisted of lead singers Sue Spirk and Ellen Paltiel, mandolinist Gaston Bernard, and bass player Ray Farquhar. Later, Paltiel left and banjo player Tom Slavicek joined. 
The mid-1980s edition of Soupe du Jour played major Canadian events such as the Winnipeg and Edmonton folk festivals. Their renditions of Thou Swell, Don't Get Around Much Any More and Blanche Comme la Neige are still remembered fondly by fans of complex vocal arrangements and jazzy harmonies.  
Sue and Ray left, replaced by Lise Côté and Richard Gendreau in 1986. Dave left to return to university in 1988.
Steel Rail 
Dave knew singer-songwriter Ellen Shizgal from Montreal folk circles. When the band she was in, Stringalong, travelled to Iqaluit to perform in January 1990, she and Dave first sang with Tod Gorr at the Iqaluit airport. The musical chemistry was patent.  
By 1991, the trio, with Tod singing lead and Ellen on harmony vocals and bass, was performing together as the Tod Gorr Band. A year later, they were Steel Rail.
Since then, Steel Rail has launched four acclaimed CDs, including the 2020 release Coming Home. For more information about Steel Rail, please visit the Steel Rail website.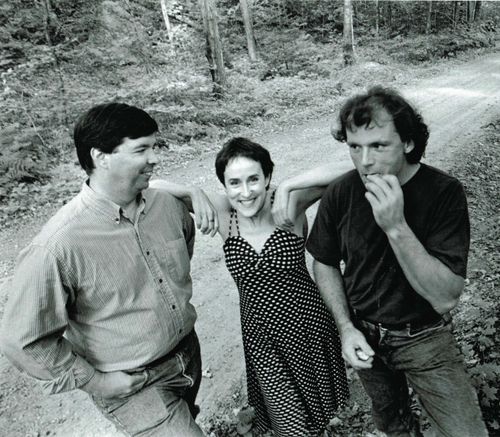 David Francey
Dave and David Francey met at a Steel Rail gig in Ayer's Cliff in 1995. As Dave heard David's music, he was stunned by his raw talent. He began to work with David, helping shape the musical arrangements and accompanying David when he performed.
Dave was produced David's breakthrough first album, Torn Screen Door, and co-produced Far End of Summer and Skating Rink, both Juno Award-winners. He toured with David between 1997 and 2004, until he moved to Victoria.
Shearwater Bluegrass 
During Dave's six-year sojourn on Vancouver Island, he formed the trio Shearwater Bluegrass with respected singer-bassist Tammy Fassaert and mandolin whiz James Whittall. 
Fassaert's strong vocals and the hot picking of Dave and James created a stir in Victoria and all along the West Coast after the band formed in 2006. 
Shearwater was picking up steam at festivals and concerts on both sides of the Canada-U.S. border when Dave and his wife were transferred to Edmonton in early 2011.