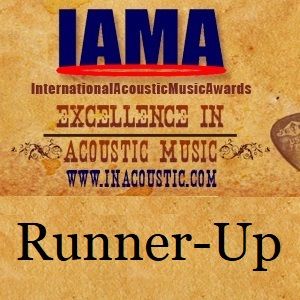 International recognition from the IAMA
Great news -- Dave's instrumental A Thousand Days Like This was a winner at the U.S.-based International Acoustic Music Awards, announced Feb. 12.  
The song, one of 12 on Dave's new album The Healing Garden, was first runner-up in the Instrumental category. Top prize went to another guitarist, John McMillan. 
The IAMA awards recognize excellence in acoustic music, and judging is based on performance, songwriting/composition/song choice, music production and originality/artistry. 
Musicians from around the world enter the IAMAs every year. 
A Thousand Days Like This was written on the verandah of Dave's home in Victoria, B.C. on a beautiful summer afternoon. The title was inspired by an old friend, the late pianist and music critic Eric McLean, who would raise a glass on particularly special evenings and utter an Italian toast: "Cento di questi giorni."
If you'd like to see the winners in other IAMA categories, click here. 
And stay tuned for more news about Dave's new album, The Healing Garden, which gets its official launch this month.