New album The Healing Garden is here!
Great news -- Dave's long-awaited second release of guitar instrumentals has arrived!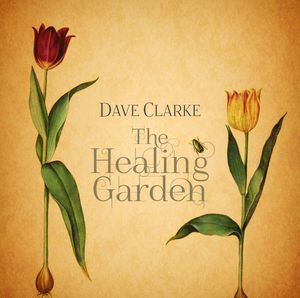 The Healing Garden features 12 tunes that detail Dave's life in Western Canada and his brush with cancer.
The melodies with titles like A Thousand Days Like This, River Valley and Prairie Lullaby evoke his time in Victoria and Edmonton, and the title track, The Healing Garden, captures the hope he felt when he looked out of his hospital window and saw workers creating a healing garden.
All but one of the songs are originals; the final track is Across the Universe by John Lennon, a song that came to mean a great deal to Dave as he recovered.
The album will have its official release in January, but it is now on sale for people who might want to give the gift of music and hope for the holidays. (This is Dave's wife writing the post, not Dave, who is too modest to say any of it.)
If you would like a preview, please click here to hear A Thousand Days Like This, The Healing Garden and more.
PS the beautiful album design is by the brilliant designer Michael Wrycraft, whose site is here: A Man Called Wrycraft.